Melba Joyce Rinaldo
12/07/1932 - 07/27/2023
Obituary For Melba Joyce Rinaldo
"We fear death, but we long for slumber and beautiful dreams." Khalil Gibran
Melba Joyce Rinaldo (Rogers) died Thursday, July 27, 2023, in Rockford, Illinois with family by her side. As she got older, with each passing birthday she was completely surprised about her long life.
When she celebrated her 85 th birthday, she told her daughter, Kristy, "I've come this far so I've decided to live until I'm 90." And as always, a woman of her word and strong determination, she passed at age 90 just as she said she would.
Mom was born in a small rural town called Nettleton, Arkansas near Jonesboro. Born in 1932, she grew up in a time when money and resources were scarce and her parents, Myra and Orbe Rogers, eventually moved to Rockford, Illinois for better job opportunities. It was in Rockford where she raised her family and worked before retiring from Pierce Chemical Company as a marketing and advertising representative and moved with her husband, Lawrence (Larry) to Venture Out in Mesa, Arizona.
Melba was a woman of so many wonderful qualities and was truly our family's superhero, our own personal Wonder Woman. Always there ready to "swoop in" and make everything right if we needed help, regardless of what was wrong. If she couldn't fix it, then it simply couldn't be fixed.
Adventurer and world traveler, enthusiastic sense of humor, intellectual, generous, extraordinary cook, card player extraordinaire, decisive, independent, and an amazing dancer. The list could go on and on; however, more than anything else, our mother was the best mother, grandmother, and great grandmother ever.
Mom was an adventurer, and over the years traveled and experienced countless adventures with her best friend of 70 plus years, Donna Pinckney. Europe, Australia, New Zealand, China, and Thailand just to mention a few. So many stories and memories she talked about until the day she passed.
Thank you, Donna, for being our mom's best friend and travel buddy during all those years.
Melba and Larry loved to camp and eventually bought an RV for extended travel. Let us tell you, during the summer months those RV wheels didn't go far without hauling the "Rockford family" (Kristy and her children, Ryan and Matthew, and Gina and her son, Michael) with them as they experienced so many amazing sights the USA has to offer. National Parks and historical landmarks were always favorites.
As her children, we counted on our mom's sense of humor to win her over when we did something we thought to be nothing more than a funny prank, but there was at least one occasion (actually several) when this wasn't the case. While we'd love to explain what happened, we're fairly sure the statute of limitations hasn't expired and that we may still be arrested for "serious and unnecessary mistreatment of a beloved mother resulting in weakness of limbs and eventual fainting." In the end, she always forgave us, and her unconditional love brought harmony to our household once again.
For Mom, cooking wasn't simply following a recipe. She was an amazing cook, rivaling any professional chef! Three Michelin stars are awarded to professional chefs and restaurants as the highest honor in the culinary world, but our mother surpassed that mere achievement and deserved at least four or five stars! The family has many favorite recipes that she made, but the absolute favorite family dish is Chicken 'n Dumplins' made the old-fashioned Southern way. The recipe was handed down from her mother, Myra. As an homage to our mother, we are preserving this recipe and the tradition of making and keeping this a family favorite. Several women in our family have learned to make this dish, but, clearly, they'll never taste as good as mom's, but we'll continue to try our best.
Mom used a couple of phrases frequently, and after several years of hearing them, we referred to them as Mom's "Words of wisdom." Words we'll always remember and undoubtedly repeat to our children until we pass. One of her favorites was, "It's all about priorities." This was one of her favorites when she felt one of us wasn't being exactly "smart" in how we may be spending our money or doing something that was pointless. Another was, "It is what it is." This was her basic philosophy when it came to life, particularly for situations she may have wished to change but knew she couldn't. How many times we have uttered those words when we tell one another, "Well, you know what mom would say."
Mom loved to pass the time playing cards and working on crossword puzzles. She played Bridge for many years and when she moved to Venture Out, she played cards with special friends Barb Visokey and Pat Duvall, learning new games as the years passed. Pinochle was a favorite, too, and one of the card games that was routinely played at the Rinaldo family picnics each summer.
Living in Venture Out during her final 25-plus years made Mom so happy. It truly was her happy place. She loved the community, activities, and all the special friends she made there. Living in Mesa also placed her closer to her sons, Jeff and Greg, and their families. Her sons and their families feel so blessed to have had her with them during those years. While living in Mesa she was able to watch their children grow up, get married, and have children of their own. Such a blessing that this beautiful matriarch was able to share in the lives of ALL of her children and grandchildren throughout the years, even though they lived miles apart.
This final tribute to our mother wouldn't be complete without a mention of "toddy time." While living in Rockford and working at the Rockford Newspapers, Mom met a woman who would become one of her best friends until this special friend's early passing. Her name was Delores (Dee) Hartmann. When Dee and Mom got together for a toddy, it wasn't unusual for Mom to grab the juice harp (Google if you need to know what it is) and plunk out a few tunes! What a hoot! When she moved to Arizona, toddy time most often included friends, neighbors, (Barb and Bernie Visokey), and family from Venture Out. It was a time of friendship, laughter, and wonderful memories.
Our mother was an incredible woman. A woman who will be dearly missed by all of us and by all who were lucky enough to know her. This tribute doesn't really do her justice, but we are mere mortals, and
our mother was a superwoman…our Wonder Woman. One of Mom's favorite philosophers was Khalil Gibran and so we'd like to share these words from him.
"For what is it to die but to stand naked in the wind and to melt into the sun? And when the earth shall claim your limbs, then shall you truly dance."
Mom, we know you are dancing once again!
A sincere thank you to the staff and residents of Morning Star Village who made our mother's time in Rockford special and comfortable. So many of the staff repeatedly told us how sweet our mom was and what a great sense of humor she had. "One of their favorites." Also, a special thank you to all of mom's hospice workers from ProMedica Hospice. An exceptional group of caregivers who treated our Mom so kindly and lovingly…always mentioning how funny, sweet, and extra special she was.
Sarah, you were always exceptional and so kind, and Mom really loved that you were her nurse. And last, but not least, a heartfelt thank you to two nurses at OSF St. Anthony Hospital who work on 3-North. Jennifer and Amanda helped us make the tough decisions necessary when it was time. Jen was truly our Angel on earth during those final hours with our mother. Thank you so much for the strength that you gave us, Jen.
Melba was preceded in death by her mother and father, Orbe and Myra Rogers, her husband, Lawrence (Larry) J. Rinaldo, and her brother and his wife, Jimmy Rogers (Judith). Survived by children Jeffrey Johnson (Madalyn), Kristy Ostergard (William), Gregory Johnson (Allison), Gina Rinaldo (Fiancé Todd Britnell), and stepson Frank Rinaldo and stepdaughter Dawn Rinaldo. Grandchildren Ryan Ostergard (Jennifer), Matthew Ostergard (Brandi), Trevor Johnson (Kristen) Logan Johnson (Ashley), Amee Byers (Thomas), Michael Koch (Andrea), Amanda Bailey (Chad), Anna Kinnaird (Aaron Moses), and step-grandson Philip (Jeannette) Rinaldo. Thirteen great-grandchildren and a special grand dog, Winston Churchill, a.k.a. Winnie Poo!
Melba requested her family not arrange a service to celebrate her life, however, we would enjoy reading any special memories you'd like to leave on the digital guestbook. We ask that any donations go to ProMedica Hospice of Rockford, Illinois.
Photos & Video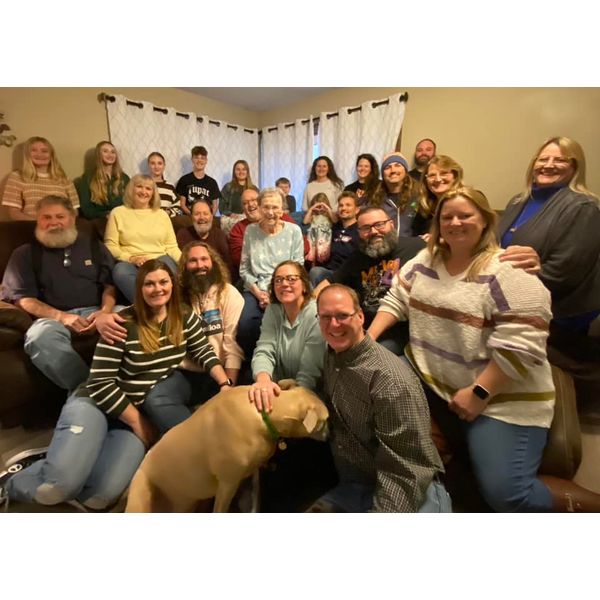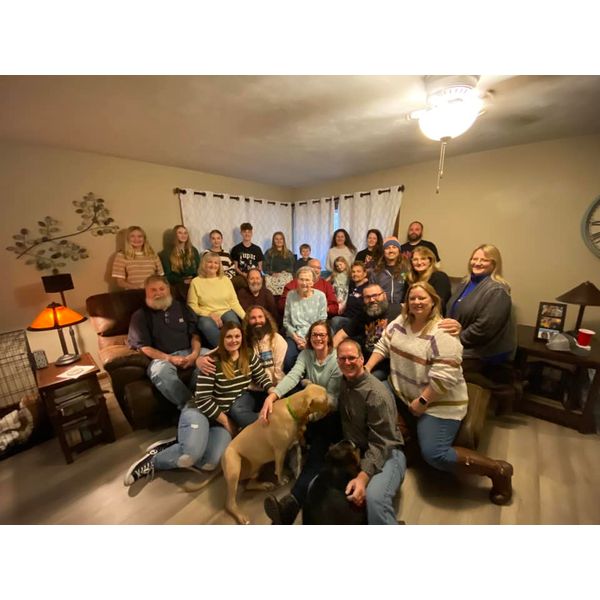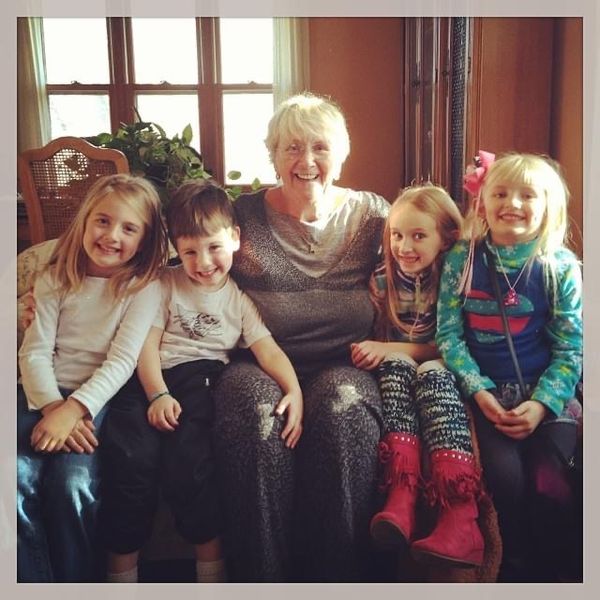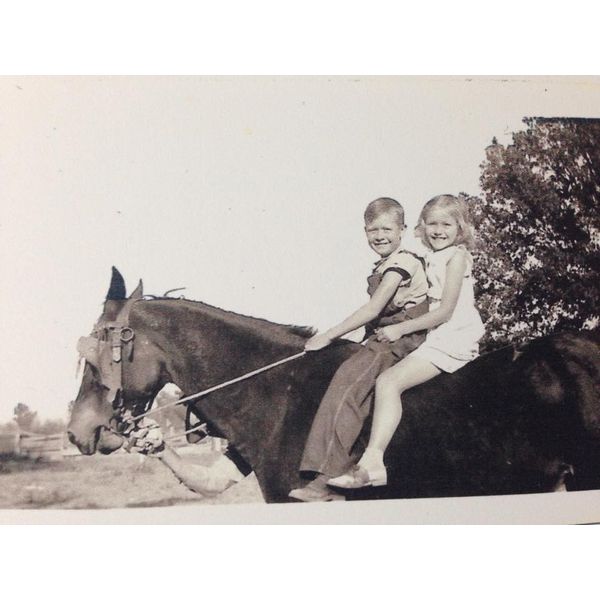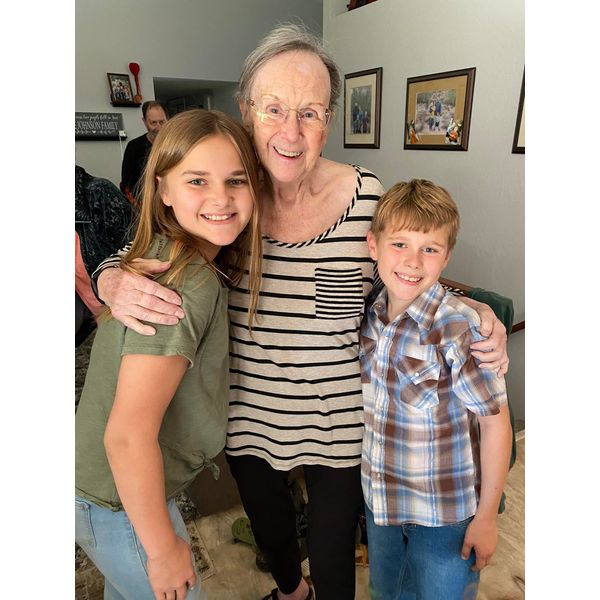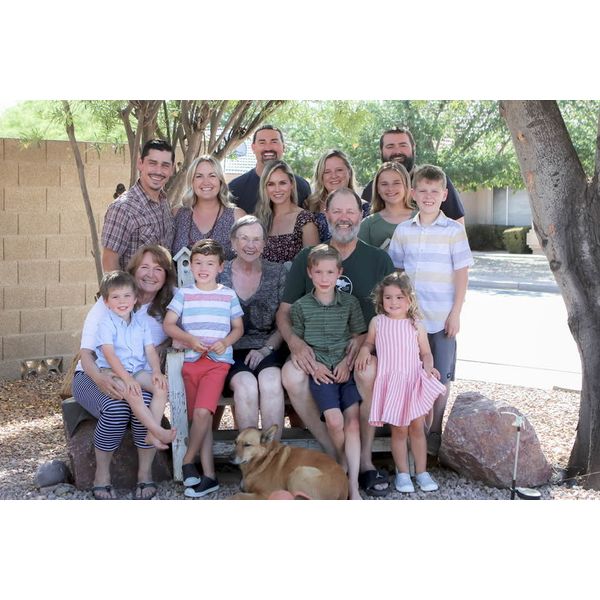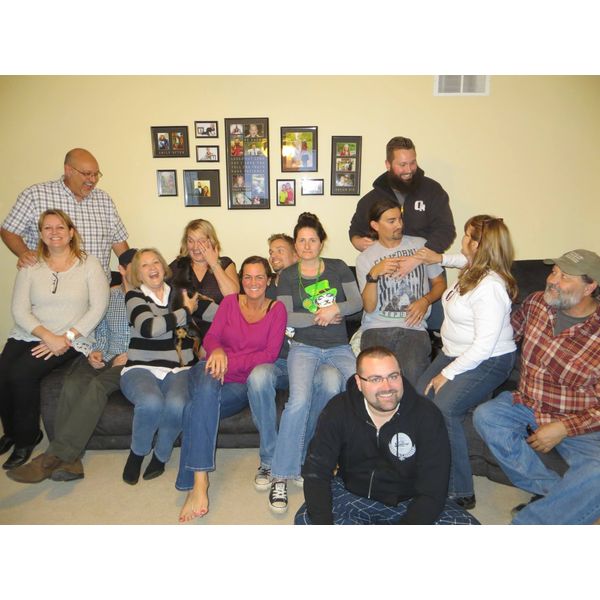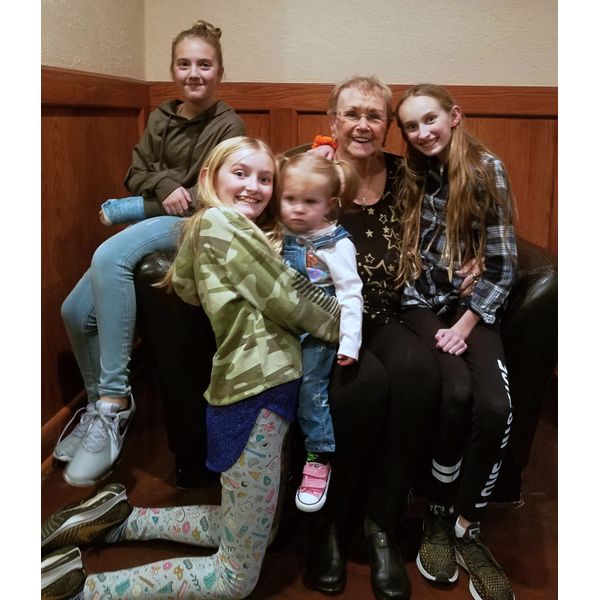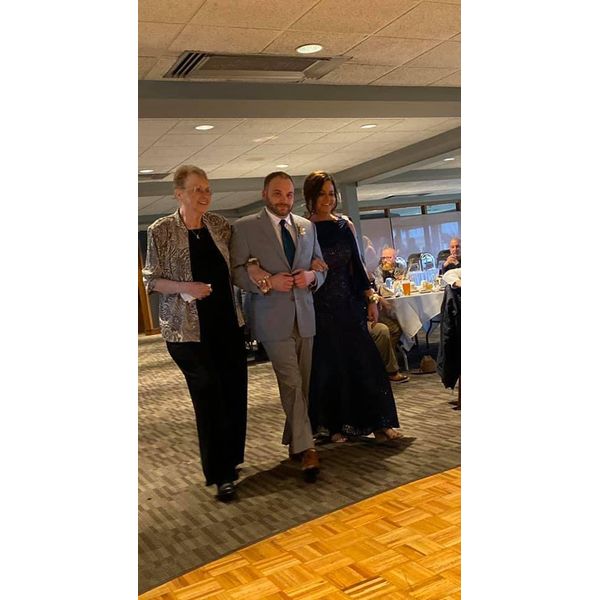 Add New Photos & Video
Condolences